Willie Watson
Nat Myers
Sat,
Nov 6 2021
Show:

@ 8:00 pm
Off Broadway
All Ages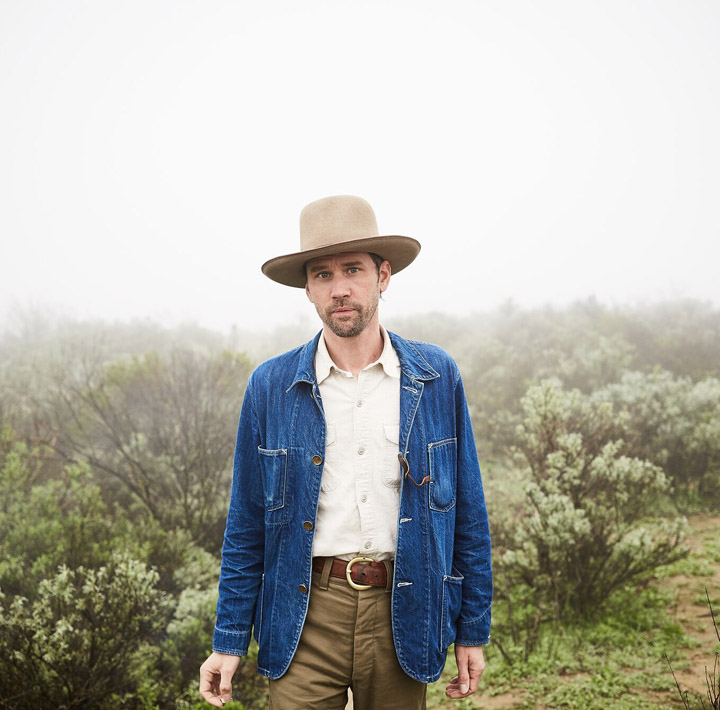 Additional Info
Willie Watson comes to OB on 11/6!
Doors at 7, Show at 8
$18 ADV/$20 DOS
Artist presale start at 10 AM on 6/27, GA on sale 6/30 at 10 AM!
VACCINATION POLICY:
Effective Friday 10/1/2021, admission to our shows will require proof of a full dose (2 shots of Moderna/Pfizer, or 1 shot of Johnson & Johnson) of a COVID-19 Vaccination or a Negative COVID-19 Test administered by a doctor or a pharmacist within the previous 72 hours. No self-administered tests will be accepted.
Proof can be in the form of either your physical COVID-19 vaccination card or a photo on your phone.
Face masks will still be required while inside the venue.
Per the St. Louis City health department mandate, face coverings are required to be worn when inside public places, by those 5 years and older, regardless of COVID-19 vaccination status. Effective face coverings must completely cover the nose and mouth and must be worn at all times unless actively consuming food or beverage. Face shields, gaiters and bandanas are not acceptable as primary face coverings.
Thank you for your continued cooperation and support.
Artists
Willie Watson
For nearly two decades, Willie Watson has made modern folk music rooted in older traditions. He's a folksinger in the classic sense: a singer, storyteller, and traveller, with a catalog of songs that bridge the gap between the past and present. On Folksinger Vol. 2, he acts as a modern interpreter of older songs, passing along his own version of the music that came long before him.

Southern gospel. Railroad songs. Delta blues. Irish fiddle tunes. Appalachian music. Folksinger Vol. 2 makes room for it all. Produced by David Rawlings, the album carries on a rich tradition in folk music: the sharing and swapping of old songs. Long ago, the 11 compositions that appear on Folksinger Vol. 2 were popularized by artists like Leadbelly, Reverend Gary Davis, Furry Lewis, and Bascom Lamar Lunsford. The songs don't actually belong to those artists, though. They don't belong to anyone. Instead, they're part of the folk canon, passed from generation to generation by singers like Watson.

And what a singer he is. With a quick vibrato and rich range, he breathes new life into classic songs like "Samson and Delilah," one of several songs featuring harmonies from gospel quartet the Fairfield Four. He's a balladeer on "Gallows Pole," whose melancholy melodies are echoed by the slow swells of a four-piece woodwind ensemble, and a bluesman on "When My Baby Left Me," accompanying himself with sparse bursts of slide guitar. "Dry Bones" finds him crooning and hollering over a bouncing banjo, while "Take This Hammer" closes the album on a penitent note, with Watson singing to the heavens alongside a congregation of Sunday morning soul singers.

Arriving three years after Folksinger Vol. 1 — his first release since parting ways with the Old Crow Medicine Show, whose platinum-selling music helped jumpstart the 21st century folk revival — Vol. 2 expands Watson's sound while consolidating his strengths. Several singers and sidemen make appearances here, including Gillian Welch, the Punch Brothers' Paul Kowert, and Old Crow bandmate Morgan Jahnig. Even so, Watson has never sounded more commanding, more confident, more connected to the music that inspires him.

"I'm not trying to prove any point here," he insists, "and I'm not trying to be a purist. There's so much beauty in this old music, and it affects me on a deep level. It moves me and inspires me. I heard Leadbelly singing with the Golden Gate Quartet and it sounded fantastic, and I thought, 'I want to do that.' I heard the Grateful Dead doing their version of 'On the Road Again,' and it sounded like a dance party in 1926, and I wanted to do that, too. That's the whole reason I ever played music in the first place — because it looked and sounded like it was going to be a lot of fun."

Nodding to the past without resurrecting it, Willie Watson turns Folksinger Vol. 2 into something much more than an interpretation of older songs. The album carries on the spirit of a time nearly forgotten. It taps into the rich core of roots music. It furthers the legacy of American folk. And perhaps most importantly, it shows the full range of Willie Watson's artistry, matching his instrumental and vocal chops with a strong appreciation for the songs that have shaped not only a genre, but an entire country.
Nat Myers