Bit Brigade (performing Ninja Gaiden & Double Dragon) + Psychostick
Psychostick, Superfun Yeah Yeah Rocketship
Mon,
May 15 2023
Show:

@ 8:00 pm
Off Broadway
All Ages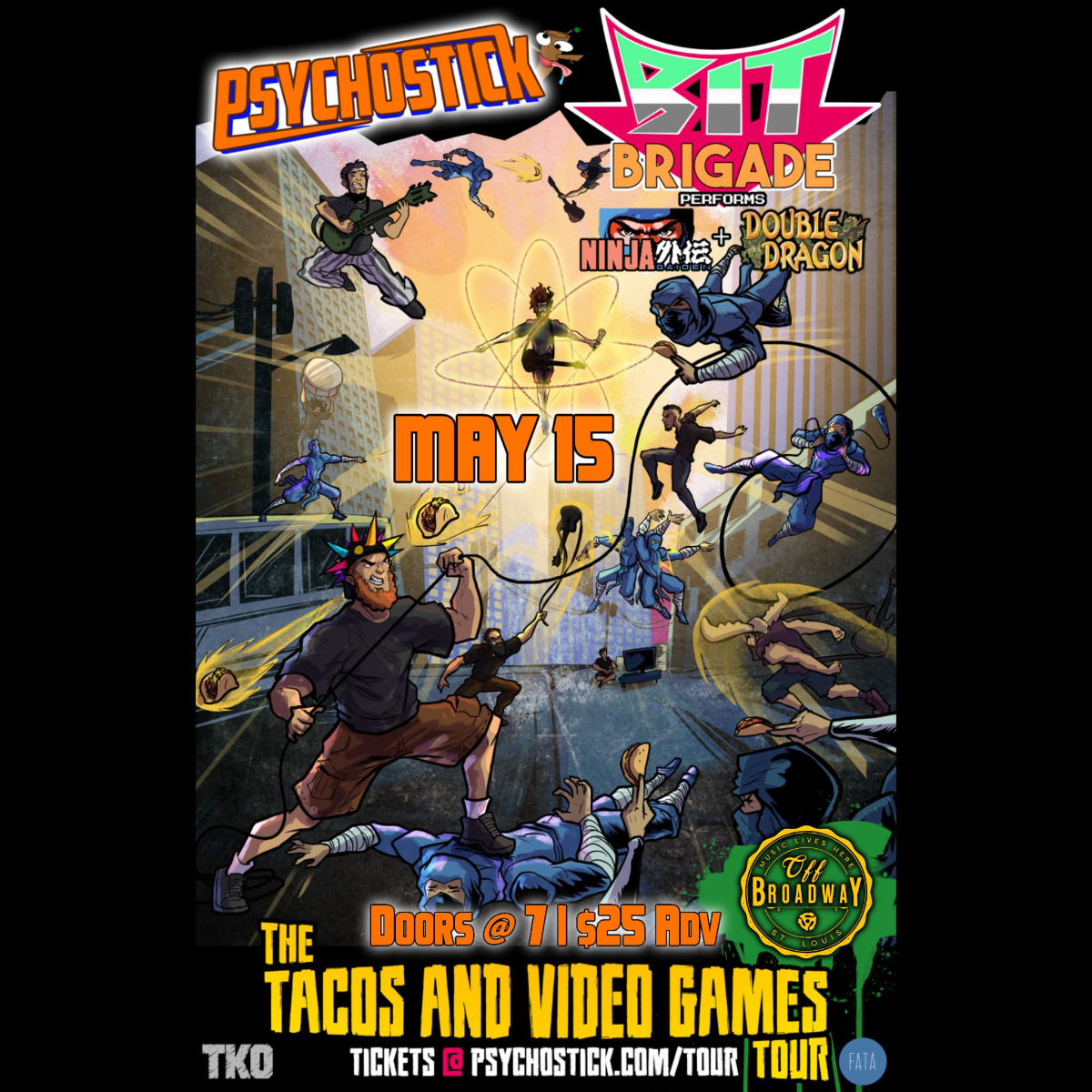 Additional Info
Bit Brigade (performing Ninja Gaiden & Double Dragon) + Psychostick
w/ Superfun Yeah Yeah Rocketship

MON. May 15, 2023
Doors 7PM | Show 8PM
$22 ADV | $25 DOS
Artists
Bit Brigade
Bit Brigade performs rock covers of full NES game soundtracks as their gamer speedruns the game live on stage.

"When was the last time you attended a live music performance with a genuine element of risk involved? And no, going to a Gwar show with a white t-shirt on doesn't count. When Bit Brigade takes the stage your mind will frantically oscillate between "Oh! Agh!! Please don't die!!" and "YES! He's doing it!!" Combining the dread and daring of a live video game speed run with the spot-on technique of a live band covering the musical accompaniment to everything you're seeing on-screen in real time, Bit Brigade will have you swinging between the two mediums. From thrashing about to live renditions of your favorite stage themes, fingers yearning to the sky in a rock 'n roll parody of sea anemones seeming to silently plead, "Please, feed us more fretboard pyrotechnics!," to being locked in stock-still rapture as the infallible maestro of the d-pad, Noah McCarthy, takes on the final boss and risks his video game life under the threat of intense peer scorn (or the reward of night-long glory and a credits score). No matter the outcome, Bit Brigade must play on until the deed is done - which it always is - on the first (and last) try. Once Noah's NES buzzes on, there's no turning back."

- Metalhead Mike of The Shizz, summer 2011

"The word "play" is probably an understatement- these guys shred through the games as expertly as the band wails on their instruments."

-Nintendo Power (6/06)
Psychostick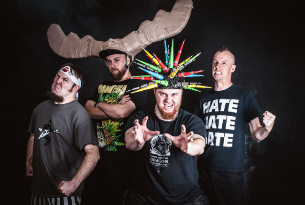 What happens when two best friends who grew up listening to Weird Al and Pantera decide to start a band combining crunching riffs and laugh-out-loud lyrics? Psychostick happens, happened, and continues to happen. Vocalist Rob Kersey and guitarist Josh Key teamed up with drummer Alex Dontre and Matty J "Moose" to create some of the most off-the-wall records to ever reach store shelves. Backed up by a fleet of viral-sensation online videos and an insane live show that few can forget, Psychostick has proven year after year that they refuse to be ignored. And the fans wouldn't have it any other way.
Superfun Yeah Yeah Rocketship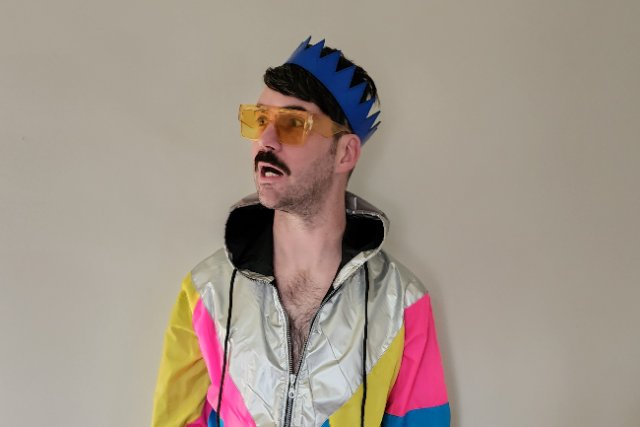 "An exceptional performer" - EVERYONE
The DEBUT album out 5/5! St. Louis, MO