New Music Circle presents: Drew McDowall and Nadir Smith
Nadir Smith
Fri,
Nov 10 2023
Show:

@ 8:00 pm
Off Broadway
All Ages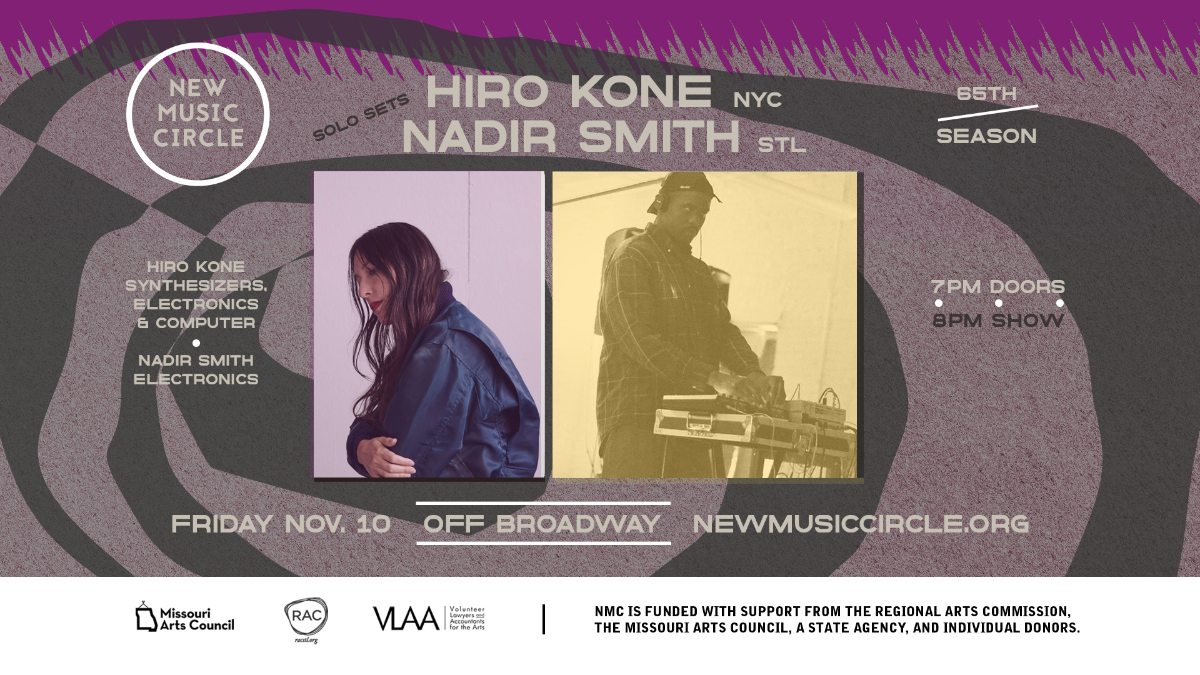 Additional Info
New Music Circle presents:
solo performances by
DREW MCDOWALL
NADIR SMITH (STL)
Olan Osunsami - electronics/samplers
November 10, 2023 I 7pm doors / 8pm concert
Off Broadway ( 3509 Lemp Ave, St. Louis, MO 63118 )
$20.00 regular admission / $10.00 students and struggling music supporters
Online ticket sales will be available until 2pm day of the event. Tickets will remain available at the door evening of the concert.
Additional info: NEWMUSICCIRCLE.ORG
Artists
Drew McDowall
Nadir Smith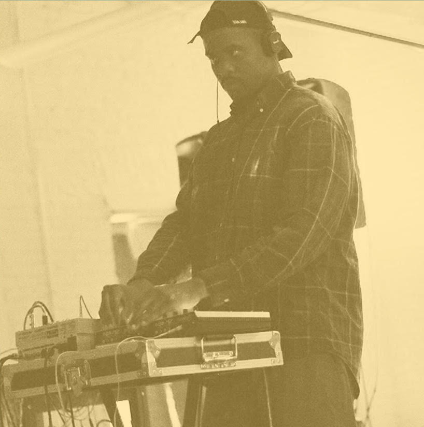 "When I think about [the music] too much, it just really doesn't work out. I try to keep things as intuitive as possible. I see it as me building a riddle in a live setting," says electronic sound artist Olan, short for Thomas Olanrewaju Osunsami, the figurehead behind Nadir Smith.
Using two samplers, Olan's approach depicts a musical stream of consciousness, often drawing on music from lost or long-forgotten sources. The result is a seamless movement of maverick, dance-music tricks and musique concrete textures, touching on elements of Detroit's futurist electronic pioneers Drexciya & Octave One collective, and referencing the underground maverick obscurities of the Nurse With Wound list.
Olan's streamline approach feels most akin to a journey, like soundtracking for psychological realms. His spontaneous sets play on a surrealist collage of discovered sounds and digital effects. Emerging from the underground music scene of Peoria, IL, Olan has since relocated to St. Louis where he has become an established performer on both experimental and punk shows. On top of a busy performing schedule, he is part of the St. Louis collective, MATERIA, a monthly underground DJ rave, bringing out massive, enthusiastic crowds, often at secret locations throughout St. Louis.