Tyler Ramsey
Tue,
Apr 9 2024
Show:

@ 8:00 pm
Off Broadway
All Ages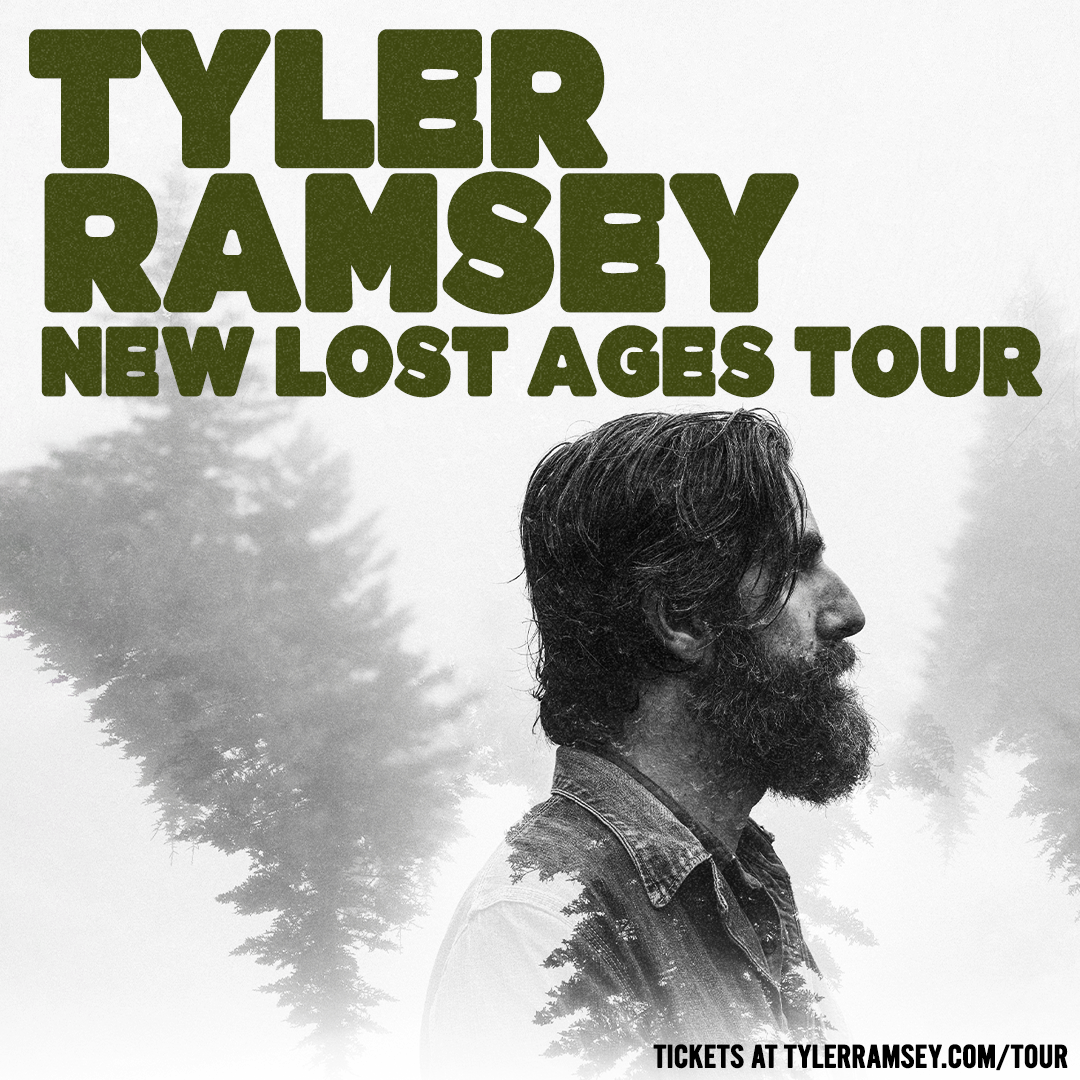 Additional Info
Tyler Ramsey
TUE. April 9, 2024
Doors 7PM | Show 8PM
$15 ADV | $18 DOS
All Ages (21+ with valid ID to Drink, $3 minor surcharge under 21)
RSVP:
Tyler Ramsey
Artists
Tyler Ramsey
Just as the opening line in Tyler Ramsey's melody "New Lost Ages" proposes — "you better get yourself familiar with suffering because we're living in a world that we can't understand" — so, too, becomes this notion that to truly find yourself in the ether and incessant white noise of modern society, one must simply let go of ego, pain and trauma in exchange for pure love.
"I'm trying harder and harder to just roll with things and make moments that are beautiful, to appreciate everything we have," Ramsey says. "I'm trying to just be here and in the moment, with my family and with my music, and not get caught up in the sadness and fear that lies out there in our world — to always pursue hope and compassion."
Coming into his latest album, "New Lost Ages," the celebrated singer-songwriter felt this deep, profound shift into a new, perhaps unknown, level of his ever-evolving melodic journey with one question lingering — where to from here?
"And I think the 'where to from here' is a feeling that I've always had," Ramsey says. "It's a feeling that shifts, whether it's making music, having kids or just trying to figure out how to find stability in your music career — it's the continuation of your life and how you're able to make sense of it all."
Captured at the legendary Avast! Recording Co. in Seattle, Washington, by storied producer Phil Ek (Fleet Foxes, Father John Misty, The Shins, Built to Spill), the 10-song LP is an ongoing sonic quest within Ramsey
— meticulously wandering across the musical landscape, this undulating tone of indie, rock and folk stylings.
"Each album carries me down a different path, every record drawing in new people, new experiences," Ramsey says. "And 'New Lost Ages' was this new process, where I really trusted a producer by handing over my songs and was willing to work on anything that he felt needed work."
Situated in a power-trio formation — including bassist Morgan Henderson (Fleet Foxes) and drummer Sean Lane (Ann Wilson) — Ramsey found himself fronting a full-on rock outfit, a scenario that
conjured fresh inspiration and straightforward determination within the recording process.
"At first, it was intimidating to walking into a room with these super talented musicians and just put my songs down in front of them," Ramsey says. "But, they're killer musicians and we were able to pull it off in a short amount of time. We figured out all of the arrangements pretty quickly and played our parts live."
"New Lost Ages" is about peeling back the layers of oneself, to locate and open up the dusty boxes of your past from the back of the closet of your mind. It's memories and mistakes, lessons and lifelines bringing the present moment into focus — the future bright with possibility and purpose, so long as you never forget the road to the here and now.
"[The title track] is about letting go of innocence and facing the reality of a society that is in decline. One that is refusing to change course or even pause itself," Ramsey says. "It's searching for hope in all of this. It's wanting my children to be able to experience this world with wonder and joy and not have to carry the weight of our mistakes."
For Ramsey, who's based in Western North Carolina, it's been that continued trek in this often-unforgiving music industry that's brought about a renewed intent in what it is he ultimately wants to create, onstage and in the studio.
And at the foundation of Ramsey's recordings and stoic stage presence in a live setting are these symbiotic realms that nurture the genuine splendor and lore of his work — mesmerizing melodies aimed at sincere connectivity through honesty and vulnerability.