A Night of Blues at Off Broadway
Brother Jeff & Big Rich, Jake Curtis Blues Band
Fri,
Jan 24
Show:

@ 8:00 pm
Off Broadway
All Ages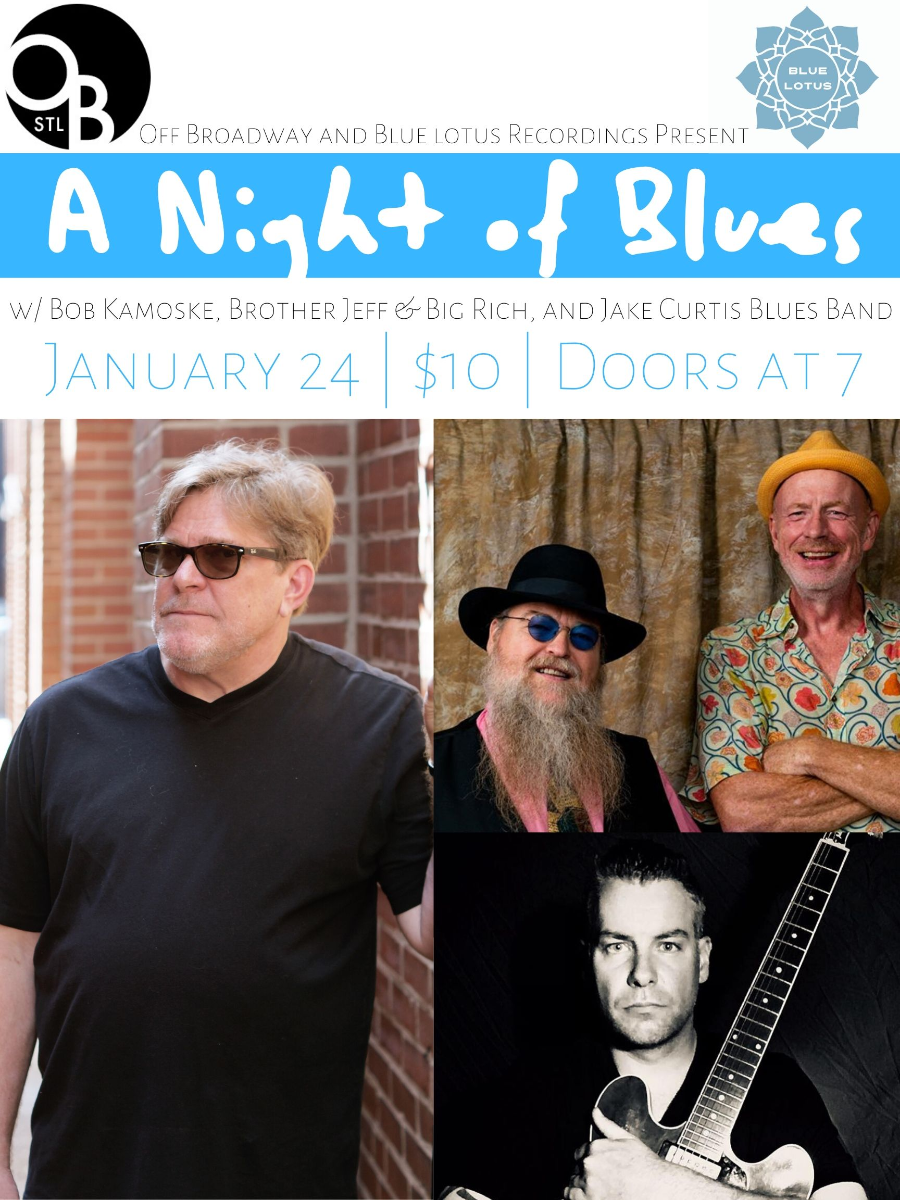 Additional Info
Join us for a night of blues with Bob Kamoske, Brother Jeff & Big Rich, and Jake Curtis Blues Band!
Before Brother Jeff & Big Rich and the Jake Curtis Blues Band both go down to Memphis to represent Saint Louis in the International Blues Challenge, they'll be taking our stage!
Only $10 for this stacked lineup.
Artists
Bob Kamoske
Brother Jeff & Big Rich
Jake Curtis Blues Band