Sunflower Bean
Sat,
Mar 12 2022
Show:

@ 8:00 pm
Off Broadway
All Ages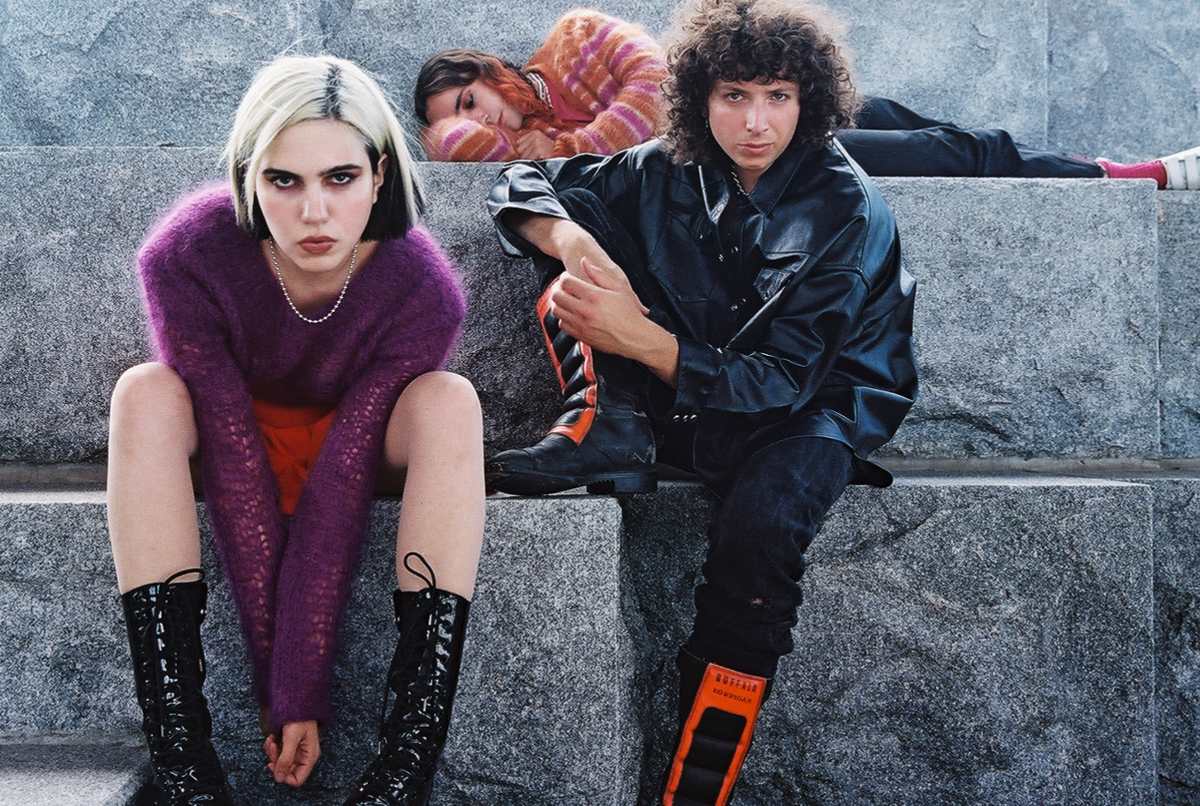 Additional Info
Sunflower Bean at Off Broadway
March 12, 2022
$16 ADV | $18 DOS
Doors at 7, Show at 8

All Ages, $3 minor surcharge at the door

VACCINATION POLICY:
Effective Friday 10/1/2021, admission to our shows will require proof of a full dose (2 shots of Moderna/Pfizer, or 1 shot of Johnson & Johnson) of a COVID-19 Vaccination or a Negative COVID-19 Test within the previous 72 hours.
Proof can be in the form of either your physical COVID-19 vaccination card or a photo on your phone.
MASK POLICY:
Face masks will still be required while inside the venue.
Per the St. Louis City health department mandate, face coverings are required to be worn when inside public places, by those 5 years and older, regardless of COVID-19 vaccination status. Effective face coverings must completely cover the nose and mouth and must be worn at all times unless actively consuming food or beverage. Face shields, gaiters and bandanas are not acceptable as primary face coverings.
Thank you for your continued cooperation and support.
Artists
Sunflower Bean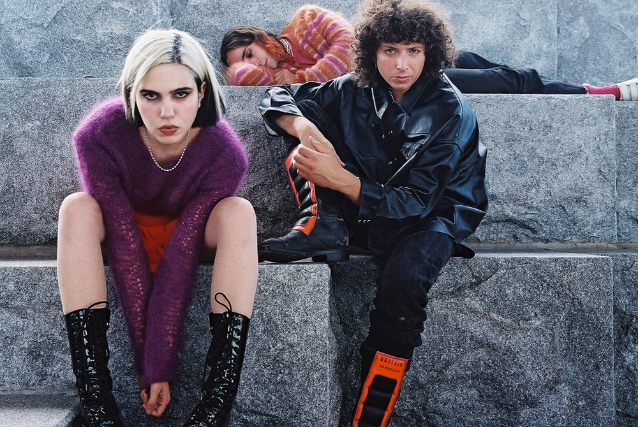 Blue, as Julia Cumming of Brooklyn's Sunflower Bean points out, is something of a "loaded color." The word is of course often synonymous with sadness—certainly blues music isn't known for its laughs. But it's also the "emotional color" of the band's upcoming, sparkling second album, Twentytwo in Blue. "We definitely don't want it to come across as a sad record," explains Cumming. "Blue is kind of hopeful, and we wanted to explore that color with this record." The new record by vocalist and bassist Cumming, drummer Jacob Faber and guitarist and vocalist Nick Kivlen is many things: rousing, romantic, topical, empathetic and insightful. But defeatist it's not.
All three band members will in fact be 22 when Twentytwo in Blue is released in March of 2018, almost two years and two months after Sunflower Bean's hazy, charming debut LP, Human Ceremony. They were two momentous years in which the trio toured the world several times over and grew in accomplishment, discovering a newly confident voice they bring to the second album, one that doesn't shy away from the political changes and cultural shifts that have left America and the world stupefied. "This has been such an unbelievable time," says Kivlen. "I can't imagine any artist of our ilk making a record and not have it be seen through the lens of the political climate of 2016 and 2017."
While Sunflower Bean remains a guitar band at its core, new and gentler textures were welcomed this time around. "What we've figured out since Human Ceremony is that we did a lot of the rock stuff, and this time it just felt right to explore the sweeter side, and dive deep into that," says Faber. For her part, Cumming is truly singing like never before, on the sublime "Memoria" and "Only a Moment". "I think before I was a little afraid to show myself as a singer, even to my band mates," she says. "I think if anything, after making this we're the most well-rounded we've ever been."
If there was a ragged beauty in the gauzy, groovy wall of sound of Human Ceremony and its predecessor, the 2015 EP Show Me Your Seven Secrets, there's a new directness to these songs, a product of Sunflower Bean's own maturity and the insanity of the times we're in. Twentytwo in Blue is a record made by millennials in solidarity with their own—the most progressive, even revolutionary generation we've ever seen. "I think we all really want the record to be lovable," says Cumming. "I want the songs to be something that someone can get attached to. Because that's what I look for in songs myself, and that's the kind of experience we want to give to others."