Palm
Water From Your Eyes, Yuppy
Sat,
Dec 3 2022
Show:

@ 8:00 pm
Off Broadway
All Ages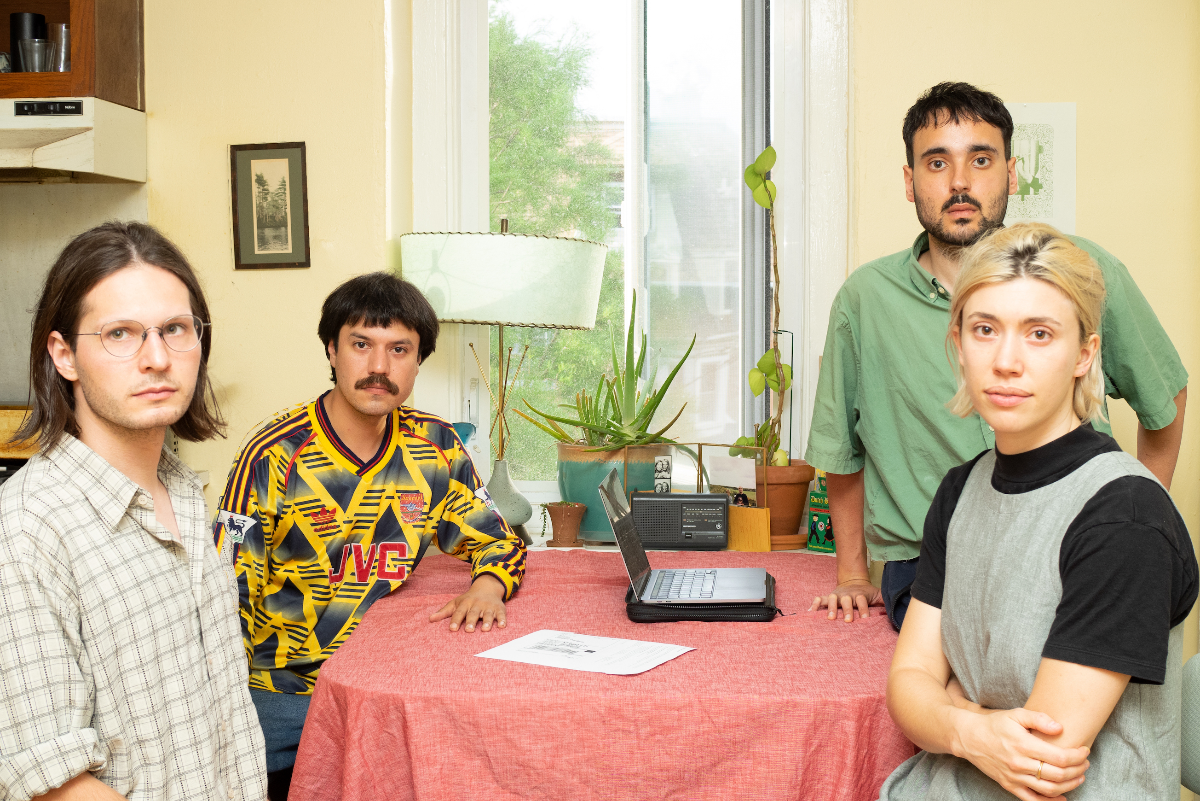 Additional Info
Palm
w/ Water From Your Eyes & Yuppy
Dec. 3, 2022
$15 ADV | $18 DOS
Doors at 7 | Show at 8
Artists
Palm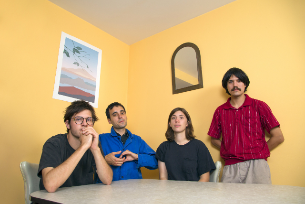 Palm plays rock music backwards. Eve Alpert and Kasra Kurt's guitars occupy themselves most often with the pace-keeping work typical of a rhythm section. Meanwhile, Gerasimos Livitsanos' bass and Hugo Stanley's drums perform commentary and reportage from their deeply embedded positions at the front. The band is firmly attached to the physicality of rock, but not as much its tone; their instruments tend to sound like any number of things at any given time.
None of the members of Palm are formally trained on their instruments. The band formed in 2011 at college in Upstate New York, when high school friends Eve and Kasra met Gerasimos and Hugo. In those early days, the band was just beginning to forge its collective musical identity through experiments in recording and performing live.
Their first album, Trading Basics (2015), was written in Hudson, NY, a riverside outpost where the group could clarify its intentions outside the direct influence of nearby cultural capitals. That year, the members of Palm relocated to Philadelphia, where they continue to live only a few blocks apart from one another. This proximity has facilitated a level of collaboration necessary for a sound so slippery to remain in the firm grasp of its players.
On 2017's Shadow Expert EP, they made use of the steady hand granted by a tireless touring schedule, cutting their songs to efficiencies of pop confection without sacrificing the avant-adventurism at the center. The effort was met with praise from such outlets as Pitchfork, Stereogum, Spin, and Tiny Mix Tapes, who likened the sound variously to Stereolab, Slint, Sonic Youth and Broadcast. With Rock Island (2018), Palm excuses the company of these myriad influences with a sly brush of a hand, ushering the listener into a new domain, thrillingly strange for all its familiarity.
Water From Your Eyes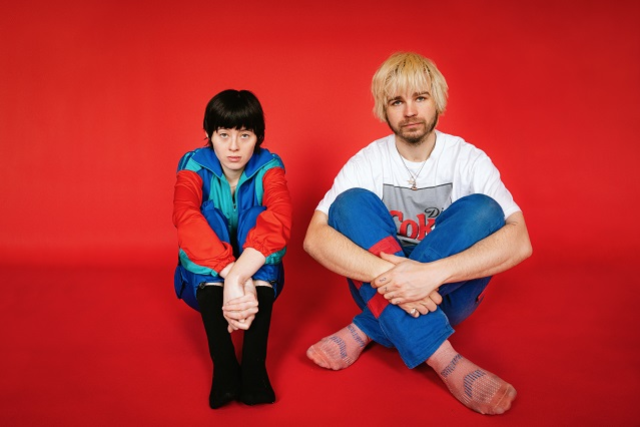 There's no perfect way to describe Water From Your Eyes, the New York duo composed of Nate Amos (he/him) and Rachel Brown (they/them). Both known independently for their solo work under the names This Is Lorelei and Thanks For Coming respectively, the pair have been together since 2016, and in that time they have developed a clear-eyed approach to forward-thinking dance music that combines austerity and satire, abrasion and charm in a package that is consistently innovative and unlike anything being made by their contemporaries in the Brooklyn DIY scene or outside of it. After a series of smaller releases the band made their mark in 2019 with the release of Somebody Else's Song, which earned praise from outlets like Stereogum, FLOOD, GoldFlakePaint and Pitchfork who declared that "wading through Water From Your Eyes' whims is a delight in itself, and discovering the unexpected loveliness buried within is especially worthwhile." Now they have signed to the beloved Brooklyn indie Wharf Cat Records (Palberta, Gong Gong Gong, Dougie Poole) for their latest LP Structure, which is due out on August 27th, and constitutes the most startling release in their catalog to date.

Delighting in contradiction, Structure is an ambitious LP that approaches its own impressive scope and aspiration with a tongue-in-cheek humor and a reflexive self-effacement that wonderfully reflects the personalities of its creators. Influenced by Scott Walker's sole 80s release, Climate of Hunter and the works of the colorfield painter Mark Rothko, it's a concept album that pokes fun of the idea of concept albums, exploring high-minded ideas while subverting them and applying a hyper-focused eye for detail in the service of a series of clever misdirections.

When taken together Structure paints a picture too vast to be taken in at once, but repeated listens reveal melodic subtleties, rhythmic minutiae, and lyrical repetition that allow the whole to come into focus. Whether the lasting impression is concrete or abstract will depend on the listener's perspective, but from any vantage point Structure is a thrillingly original release and a first-class achievement in brutalist pop.
Yuppy