Bad Cop / Bad Cop with The Last Gang & Jon Snodgrass
The Last Gang, Jon Snodgrass
Thu,
Jun 1 2023
Show:

@ 8:00 pm
Off Broadway
All Ages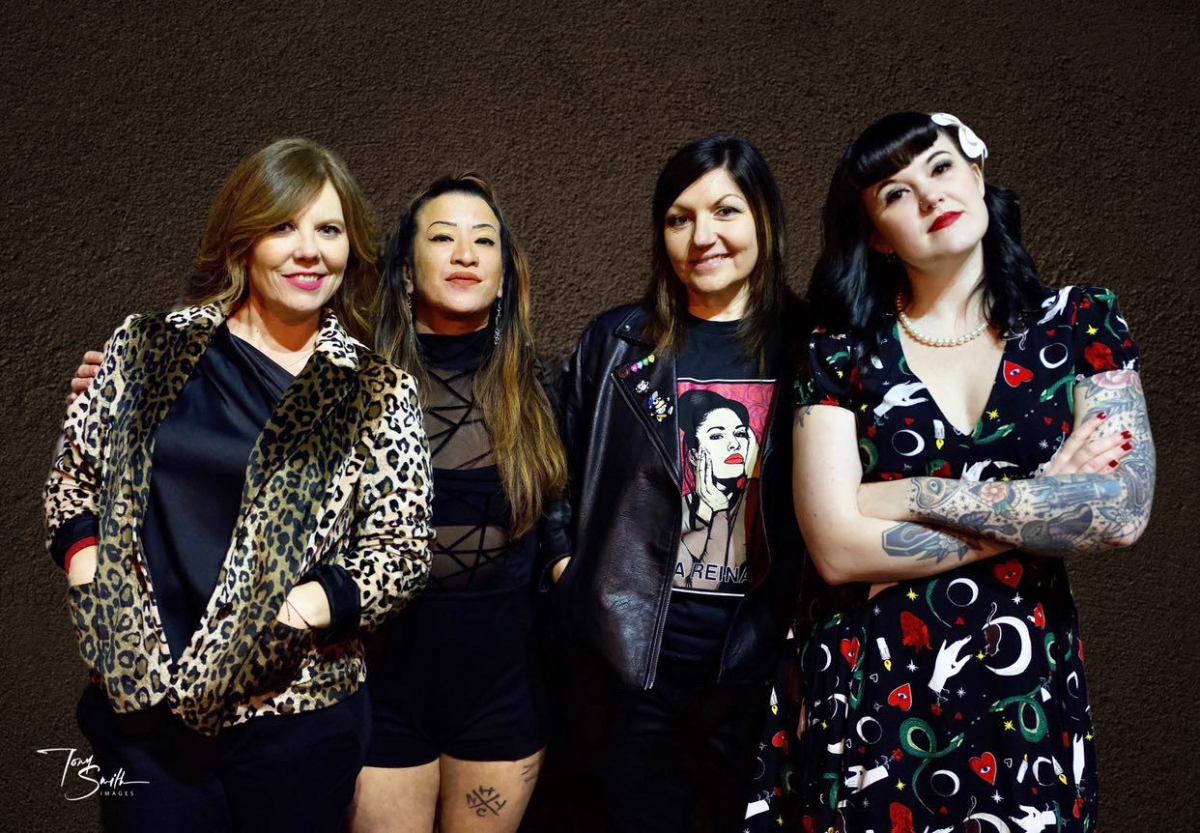 Additional Info
Bad Cop / Bad Cop
w/ The Last Gang
& Jon Snodgrass

THU. June 1, 2023
Doors 7PM | Show 8PM
$17 ADV | $20 DOS
Artists
Bad Cop / Bad Cop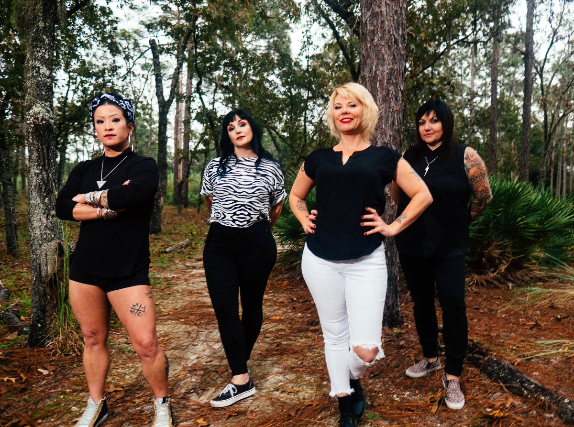 Bad Cop Bad Cop has done angry. The band's 2017 full-length, Warriors, was recorded in the aftermath of the 2016 presidential election. The Los Angeles quartet's new full-length, The Ride (Fat Wreck Chords, June 19th), shows what happens when you come out the other side of that anger.

"It's not that I am just stoked or blind to suffering," says singer-guitarist Jennie Cotterill. "I think anger is a legitimate and understandable reaction to injustice and wrongdoing. It's just that for myself, I am trying to move past 'reaction' into productive 'response.'"

The message BCBC is sending this time around is less about wagging your finger at others, or giving the middle one to the Man, than it is about self-love and acceptance. As Cotterill puts it, "Love is a more powerful truth than anger." That positivity fuels many of The Ride's tracks: "Originators," "Simple Girl," "Community," "I Choose," "Perpetual Motion Machine," and "The Mirage" exude confidence, gratitude, and compassion. In 2020, such things qualify as contrarian.

"These are political statements—self-love is a huge fucking statement," affirms singer-guitarist Stacey Dee. "Self-love means putting a fix on the problems at home before trying to fix everything in the world. It's asking people to find it in themselves to create the life that they really want to have so they're not in turmoil, so they're not in a place of stress and sickness."

Dee speaks from experience. In 2018 she was hospitalized twice for different ailments, then discovered she had stage one breast cancer at the end of the year. Fortunately it was highly treatable, but the experience was life-altering. Dee captures it with brutal frankness on "Breastless," whose bright melodies belie the struggle described in the lyrics.

"Certain Kind of Monster" and "Pursuit of Liberty"—both written and sung by bassist Linh Le—are blistering repudiations of the current administration's treatment of immigrants.

The former is an imagined conversation with an ICE agent, and the latter juxtaposes her family's immigration to the U.S. from Vietnam in 1975 to current events, something she's never explored musically.

The perspective behind The Ride lends it an undeniable maturity, without losing its power. Recorded throughout much of 2018 and 2019 by Johnny Carey and Fat Mike of production team the D-Composers, the album boasts all of the elements of BCBC's sound: big guitars, lock-step bass and drums (the latter by powerhouse drummer Myra Gallarza), intricate vocal harmonies, and plenty of attitude.

It's just that this time, the attitude is encouraging, not raging. Nowhere is that more apparent than lilting album closer "Sing With Me." Built around acoustic guitar, piano, and Cotterill's voice, it's an exhortation to "sing with me / or sing your own song / I don't mind, just as long as you find / a voice."

Dee adds, "If people are listening to our songs and they're going to sing along to them, they're going to start owning some of those words. And in owning some of those words that gives them some strength and power going forward. That's really the biggest gift that I could give to anybody."
"Stronger in every way" aptly describes Bad Cop Bad Cop in 2020. The anger may have taken a back seat on The Ride, but what's taken its place is even more powerful.
The Last Gang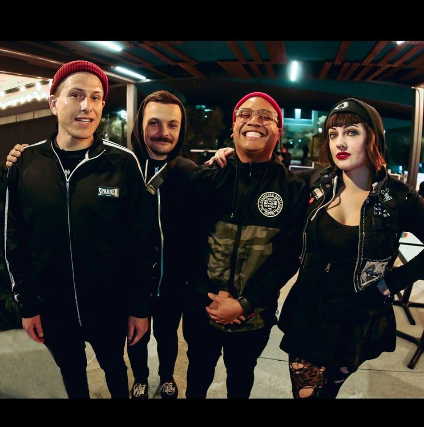 THE LAST GANG hit the ground running with their Fat Wreck Chords debut 7" Sing for your Supper in December 2017. From the second that needle dropped, fans felt the infectious energy this LA threesome has become known for. THE LAST GANG's follow-up full-length is unstoppable! Keep Them Counting gives fans a full serving of what was teased by their Fat Wreck debut 7".
The Last Gang's debut FAT full-length, "Keep them Counting" was released on March 2nd, 2018. The album features 10 punk infused tracks showcasing their diversity, from infectious riffs to punky ballads. The opening track "Sing for your Supper" is the kind of palm-muted ripper that made Rancid famous, with a bouncing bass line, a huge hook, and airtight songwriting that'll get stuck in your head for years to come. The rest of the album is no less throttling. From the jump, the album whips up a frenzy, shifting directions on a dime but never losing sight of The Last Gang's pop-indebted ethos.
You've seen them on a flurry of shows which include dates with The Lillingtons, Nofx, Swinging Utters, Street Dogs, Good Riddance, Cro Mags, Fear and Propagandhi, as well as dates on Punk In Drublic Festival, Groezrock, Rebellion and SBAM Fest. After years of grinding it out, Keep Them Counting is the distillation of The Last Gang's commitment, passion, and hunger. And for those looking for your new favorite punk band, look no further. - Fat Wreck Chords
Jon Snodgrass