Jackie Greene, Lilly Winwood
Lilly Winwood
Thu,
Apr 6 2023
Show:

@ 8:00 pm
Off Broadway
All Ages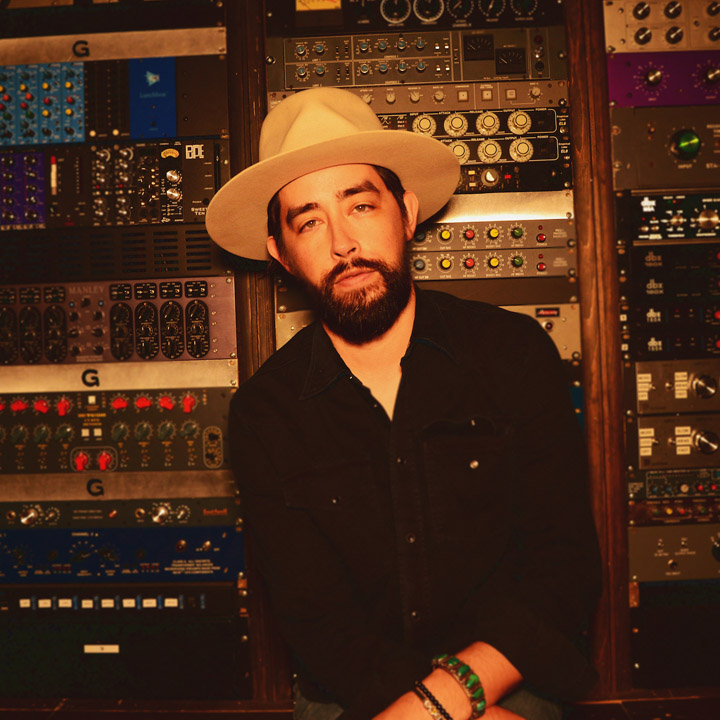 Additional Info
Jackie Greene with Lilly Winwood

THU. April 6, 2023
Doors 7 | Show 8
Tix $29.50 ADV | $35 DOS
Artists
Jackie Greene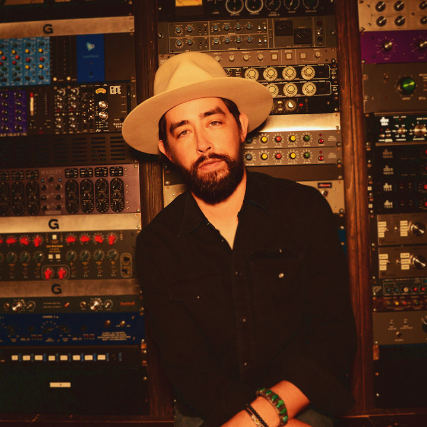 Americana and roots singer-songwriter Jackie Greene is a jack-of-all-trades, and an artist who can croon over soulful piano ballads as much as he can shred a bluesy guitar solo (like he did as the lead guitarist for The Black Crowes in 2013). A road warrior and musician's musician, Greene's new EP 'The Modern Lives - Vol 2' (out October 2018 on Blue Rose Music) finds him at a new chapter in his life: his first months of fatherhood, time off his relentless touring circuit, and a cross-country move from Brooklyn to his birthplace of Northern California.
This new collection of six original songs is a thematic extension of 'The Modern Lives - Vol 1' EP (released in 2017 on Blue Rose Music), imbued with a Brooklyn basement DIY feel and ethos. He is a student of American music, transfixed upon its progression through time, as well as how regional sounds fit in a contemporary context. Whereas 'Vol 1' saw Greene experiment with the Delta blues as a canvas for his examinations of modern society, 'Vol 2' sees Greene embrace the sounds of the bluegrass and folk tapes of his youth.
Lead single "Crazy Comes Easy" showcases Greene's dynamic, multi-instrumental range as he plays slide guitar, organ, bass, and percussion, the guitar licks an appreciative nod to his time in The Black Crowes. Meanwhile, "Good Old Bad Times" highlights Greene as the songwriter as he rattles off lines like "How can somebody find a future? / If they ain't got a foothold in the past?" while taking a critical eye to the idea of nostalgia. Piano ballad "Victim Of The Crime" was one of Jackie's oldest demos up until the feel of these sessions gave him the tools to finish a song that, in his words, was written for his wife before she was his wife. While the title possesses a kind of melodrama, the song itself is tender and heartfelt as he details love's trials and tribulations.
Greene partnered with Academy Award-nominated "king of indie animation" Bill Plympton for a series of music videos for 'The Modern Lives - Vol 1' that would eventually become an animated short film titled 'The Modern Lives'. The film is currently making the rounds at film festivals where it has already won the Jury Award at the USA Film Festival in Dallas, TX, and the Grand Remi Award / Best in Show at WorldFest in Houstin, TX. The short is also being exhibited at the 71st Festival de Cannes/Court Metrage, Melbourne International Animation Festival, and ASIFA-East Festival, amongst others.
Lilly Winwood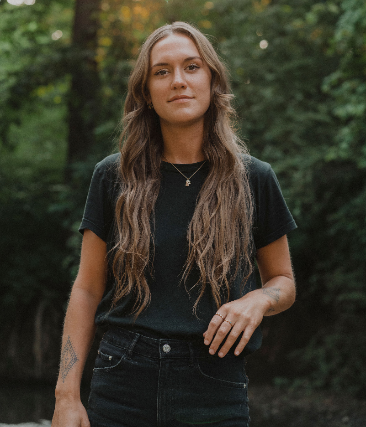 When something is in your blood, it's easy to take for granted. But if the last few years have taught Lilly Winwood anything, it's that nothing is set in stone. Mixing salt-of-the-earth songwriting with a graceful splash of old-world sophistication, the Americana songstress reached a long-sought milestone with her 2021 album debut, Time Well Spent, only to feel like the clock had run out. But with her follow-up LP, Talking Walls, a weary creative heart has something to say once more.
The daughter of Grammy winning British rocker Steve Winwood (Traffic, Spencer Davis Group), Lilly grew up splitting time between the U.K. and Nashville's neon-lit streets. Back then music was ever present, she says, and whether performing with her older brother, writing teenaged odes to young love or just soaking in her father's work, it gave Winwood a unique creative perspective – one that felt more in line with Nashville than London.
Moving to Music City for good at 18, Winwood soon gravitated to the alternative-minded enclave of East Nashville, and after forming creative partnerships with locals like Boo Ray and Don Gallardo, released her Silver Stage EP in 2017. Time Well Spent followed in 2021, backed by East Nashville household names Alex Munoz and Allen Thompson, earning accolades from tastemakers like Rolling Stone Country as she solidified a go-your-own-way sense of earthy pop.
Winwood mixes a steady throb of up-all-night angst with a gentle country-rock vibe of dreamy clarity in her latest release Talking Walls, penned over long sleepless nights, with clear eyes and a willingness to ask tough questions, Winwood simply wrote her story and brought it to her band at Nashville's Trace Horse studio – no producer needed. Describing it like "painting with sound," Winwood spent hours alone with just a guitar and a pen beforehand, getting to know herself and the world she'd kept at arm's length during the pandemic. No longer trying to impress anyone, this album features the weary sense of freedom that comes with letting down one's guard – and the title itself speaks to that freedom.