Twangfest 25 Night 3: Nadine, Amy LaVere & Will Sexton, BAJA
Amy LaVere, Will Sexton, BAJA
Fri,
Jun 9 2023
Show:

@ 8:00 pm
Off Broadway
All Ages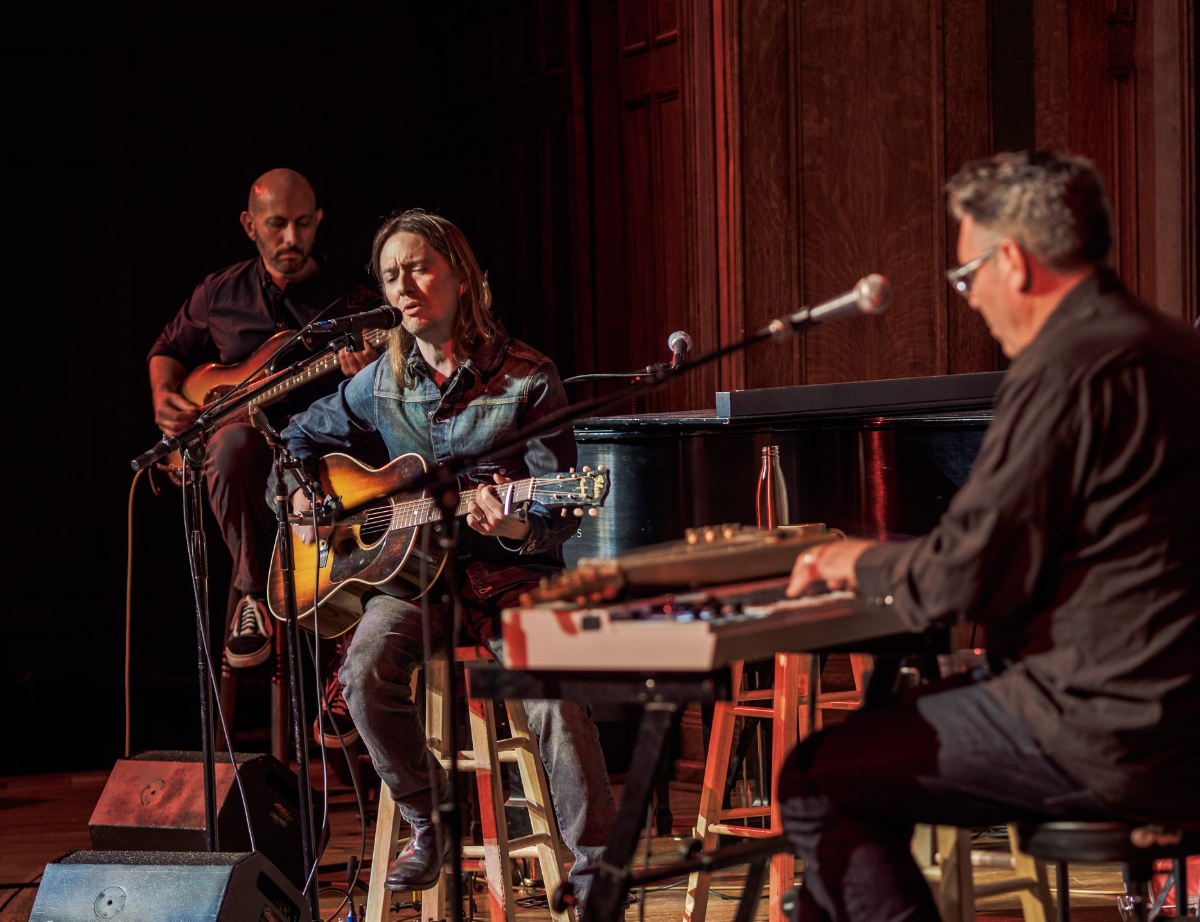 Additional Info
Twangfest 25 Night 3: Nadine, Amy LaVere & Will Sexton, BAJA
Nadine
with special guests Amy LaVere & Will Sexton and BAJA
FRI. June 9, 2023
Doors 7 | Show 8
GA Tix $25 ADV | $30 DOS
Balcony Tix $35 ADV | $40 DOS
Friends of Twangfest Four-Night Packs!
Friends of Twangfest Packs are back! Get guaranteed access to ALL FOUR NIGHTS of Twangfest 25, an official t-shirt, poster, an invitation to a reception on opening night Wednesday, June 7 and a ticket to an EXCLUSIVE HOUSE CONCERT WITH WACO BROTHERS on the afternoon of Saturday, June 10. Choose from the Deluxe General Admission Packs ($160) or the VIP BALCONY Packs ($190). On sale now at the Twangfest store.
https://twangfest.square.site/
Artists
Nadine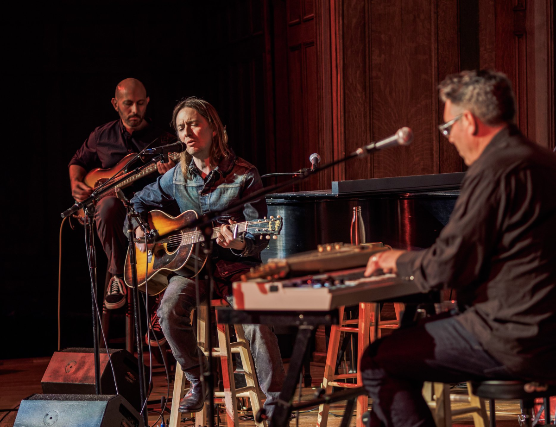 Amy LaVere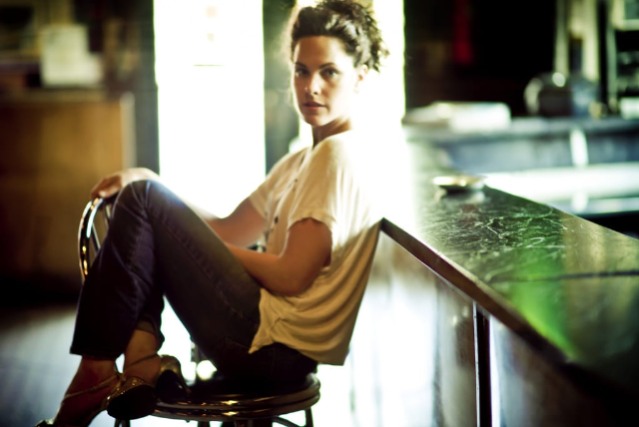 Just when you think Amy LaVere is at the top of her craft, it grows into something even more powerful. Her songs are both original and timeless, making her well known among songwriters and critics alike. NPR's Robert Siegel says she "specializes in lyrics that are more barbed than her sweet soprano prepares you for." Amos Perinne of No Depression has written of Amy saying "Her songs have a level of detail comparable to a photo. LaVere has a knack for documenting simple moments and making them riveting. "Her growing catalog of material and steady critical acclaim suggest a first-tier presence on the Americana and indie-folk circuits.
Her record 'Painting Blue' (2019) showcases her depth and creative storytelling, beautifully. The production is gorgeous, original and naturally 'Amy', captured perfectly by producer and husband, Will Sexton. Mojo Magazine gave the project 4 out of 4 stars.
Amy's live performances are anything but predictable. She captivates her audiences and never fails to take them on a memorable journey. Her performances have been called hypnotic, mesmerizing and legendary. She's never had trouble finding top tier players like drummer Brady Blade, Violinist Bob Furgo or guitar players WIll Sexton and David Cousar to travel and perform with her to support her stellar songwriting material. Her voice is unique and beautiful and she's been honored by having been voted 'Best Of Memphis' on three separate occasions and been nominated many times.
Amy has performed in venues as wide-ranging as St. Andrew's Hall in London to Memphis' famed dive bar Earnestine and Hazel's. She's been featured at festivals such as Bonnaroo and Beale Street Music Festival and also performed in intimate clubs and house concerts around the world. Be it a small listening environment or a grand festival stage, there's no room she can't find an audience in and charm it to pieces.
Outside of Detroit and only just entering high school, Amy formed her first band and began writing and performing. She moved to Memphis, TN in 1999 and began hitting the local music scene hard with various live projects, performing regularly on Beale Street and the dive pub Murphy's where she also spent time tending bar.
Music fans first discovered this "sweet soprano" on This World is Not My Home in (2005), but it was her Jim Dickinson-produced breakout album Anchors & Anvils two years later that put Amy LaVere on the map. Stranger Me, the (2011) release on Archer Records, was called "the break-up album of the year" by Spin. Paste said it was "among the year's best," and it earned a first listen feature from NPR's All Things Considered. She followed it in 2014 with another critical smash: Runaway's Diary (2014), a concept album based on her own experience as a teenage runaway, produced by Luther Dickinson (North Mississippi Allstars). American Songwriter called it "boundary pushing… heartfelt, reflective, challenging and consistently compelling." NPR Music's Robert Christgau said it was her best yet. Of Hallelujah I'm A Dreamer (Archer Records, 2015) No Depression said simply: "pure bliss."
In addition to her solo records and a tireless touring schedule, Amy enjoys working with other artists. She joined an all-star collaboration called The Wandering, composed of Amy, Luther Dickinson,Valerie June, Shannon McNally and Sharde Thomas They released Go On Now, You Can't Stay Here (2012) to critical acclaim and sold-out shows.
Amy and Luther also collaborated on Sisters Of The Strawberry Moon (2019). This project featured Allison Russell, Amy Helm, The Como Mammas, Sharde Thomas and Lily May Risch.
Amy LaVere also has three releases with the band 'Motel Mirrors'. The self-titled Motel Mirrors (2013), In The Meantime (2018) and Gotta Lotta Rhythm (2019). This band features Will Sexton, Shawn Zorn and John Paul Keith and Will Sexton.
Amy has been sought out to be a part of MANY great projects over there years. Notably, Luther Dickinson has called on Amy to join his band "The Collaborators" on live performances and also his solo records, including record 'Rock 'n' Roll Blues' and his Grammy nominated record, 'Blues And Ballads: A Folksinger's Songbook'. Todd Snider called on Amy to sing backing vocals on the 'Songs of Jerry Jeff Walker'. Seasick Steve features her on a hidden track duet cover of 'I'm so Lonesome I could Cry' on his record 'Man From Another Time'.
There is so much more to come from Amy. Her 8th studio record is in the works. Recording on this project begins in October 2022 with Grammy winning producer/engineer Matt Ross-Spang.
She's already begun recording songs for 'Volume Two' of 'Hallelujah I'm a Dreamer'.
Do yourself a favor and keep your ears open for future works from this artist.
*Born in Shreveport, Louisiana, this future bard moved continuously throughout childhood due to her father's job. She spent notable parts of her life in Louisiana, Ontario and Quebec Canada, East Texas, Baltimore Maryland, Central Ohio and South East Michigan. She now calls Memphis TN home.
Will Sexton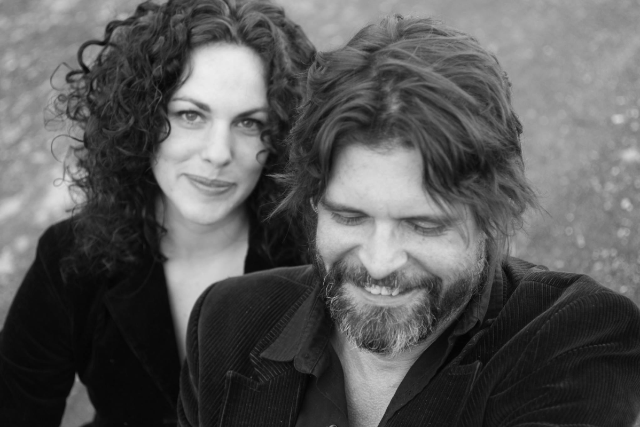 BAJA
BAJA is Brad Sarno, Andrew Ploof, John Wendland, and Auset, along with an acoustic & electric blend of instruments (guitar, bass, dobro, mandolin, pedal steel, & harmonica) hailing from STL, MO.