Electric Six w. The Surfrajettes
The Surfrajettes
Tue,
Sep 26 2023
Show:

@ 8:00 pm
Off Broadway
Ages 21 and Up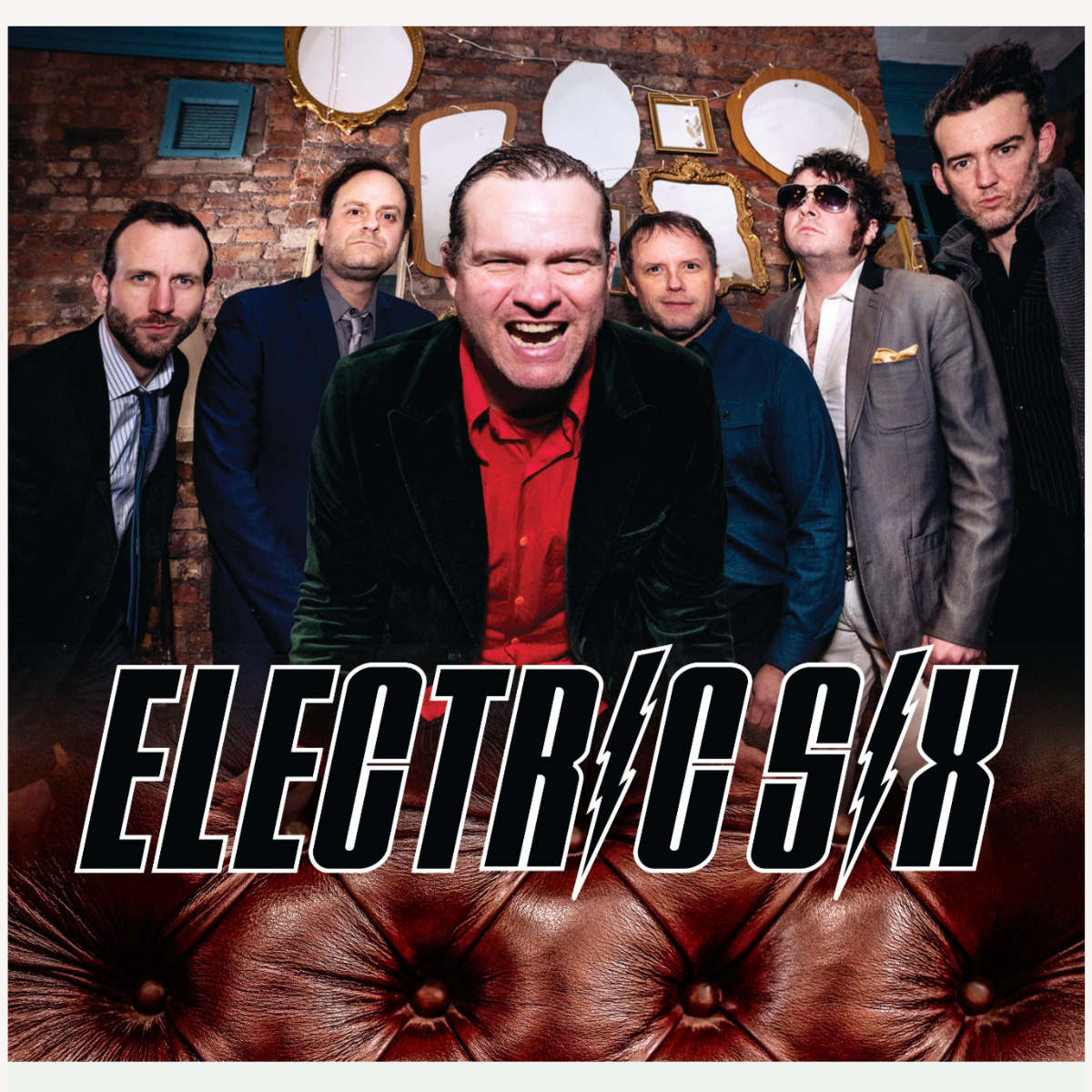 Additional Info
Artists
Electric Six
Electric Six. The band that put out an album a year for what seemed like 666 years. The most reliable act in show business, there was simply no question that each year would bring another E6 record on Metropolis Records. Mayans based their calendar on Electric Six. Flocks of migrating birds used the new Electric Six record as a homing device. Small time criminals were sentenced to four to seven E6 albums with time off for wonderful behavior. In a business so fickle, so unreliable, so difficult to navigate…the only constant was Electric Six. There was always an album a year…

….until there wasn't.

Five years has gone by since the last Electric Six offering and we've heard the chatter. "Electric Six just doesn't have it anymore." "Electric Six has really let me down." "Gotye will have an album before Electric Six does."

As we all know…talk is cheap. And bullshit walks. And now there's a new goddamn Electric Six record ready to go and it's good, Jack. Real good.

Behold Turquoise is here, the long awaited studio album return of Electric Six!!! Perhaps the catchiest, brightest album in their catalog, Electric Six reminds you how profoundly fun they can be, hitting you over the head with fourteen pop explosions guaranteed to burrow their way into your dance hole.

The recording of Turquoise began in January of 2020, but you know, something distracted us for a couple of years shortly after starting the record. The pandemic tacked a bit of time onto the schedule of this project and Electric Six certainly felt the need to tap into the collective feelings of the time in tracks like "Panic! Panic!" and the title track "Turquoise".

The overall vibe of Turquoise ranges from the infectious pop of "Take Me To The Sugar" and "Staten Island Ass Squad", to the heavy rock of "Child Of Hunger" and "Skywriting", to the Springsteeny goodness of "Units of Time". Electric Six is a band for all tastes, all times and all sizes.

The pandemic slowed us all down and ripped time into shreds. It forced Electric Six to take a little time to look at itself in the mirror. And who did Electric Six see staring back? The answer? It saw Electric Six. It saw Turquoise. When a band finally makes an album this exciting, it doesn't need to do anything else anymore anytime soon ever again.

But it will…..Electric Six can never die. And we are still the band that does one album a year….if you re-define "year". Which we do.

Turquoise is Electric Six's long awaited 15th studio album and it is available on Metropolis Records on September 8, 2023.
The Surfrajettes
What's thicker, our eyeliner or our guitar strings?
The Surfrajettes are a four-piece instrumental combo from Toronto, ON, Canada. Since forming in late 2015, the band has charmed audiences with their clever mix of psychedelic rock and reverb-drenched surf music, sky-high beehives, go-go boots, and eyeliner as thick as their guitar strings.
The band achieved viral online notoriety from their home-made performance videos and their feature by Norman's Rare Guitars in LA. The debut 45 single "Party Line / Toxic" released late 2018 on Hi-Tide Recordings to immediate success. The band has toured extensively in its support, including performances on The Beach Boys Cruise, The Melissa Etheridge Cruise, at Nashville Boogie, Wild O Fest in Mexico City, The New England Shake-Up!, Surf Guitar 101 Convention, Tiki Oasis & Hi-Tide Summer Holiday: Asbury Park.
The band released the follow up single "Hale'iwa Hustle / Banzai Pipeline" in 2020, supported by a festival appearance at Hi-Tide Winter Holiday: Pittsburgh. The group spent the rest of 2020 and most of 2021 writing and recording their debut LP "Roller Fink" - in stores NOW from Hi-Tide Recordings.
The Surfrajettes are guitarists Shermy Freeman and Nicole Damoff, bassist Sarah Butler, and drummer Annie Lillis. When not on tour, the group is busy woodshedding in their secret beach hut, sewing new miniskirts, debating vintage gear, and daydreaming about performing in a Quentin Tarantino movie.