Frankie Cosmos w/ Good Morning
Good Morning, Shady Bug
Mon,
Oct 2 2023
Show:

@ 8:00 pm
Off Broadway
All Ages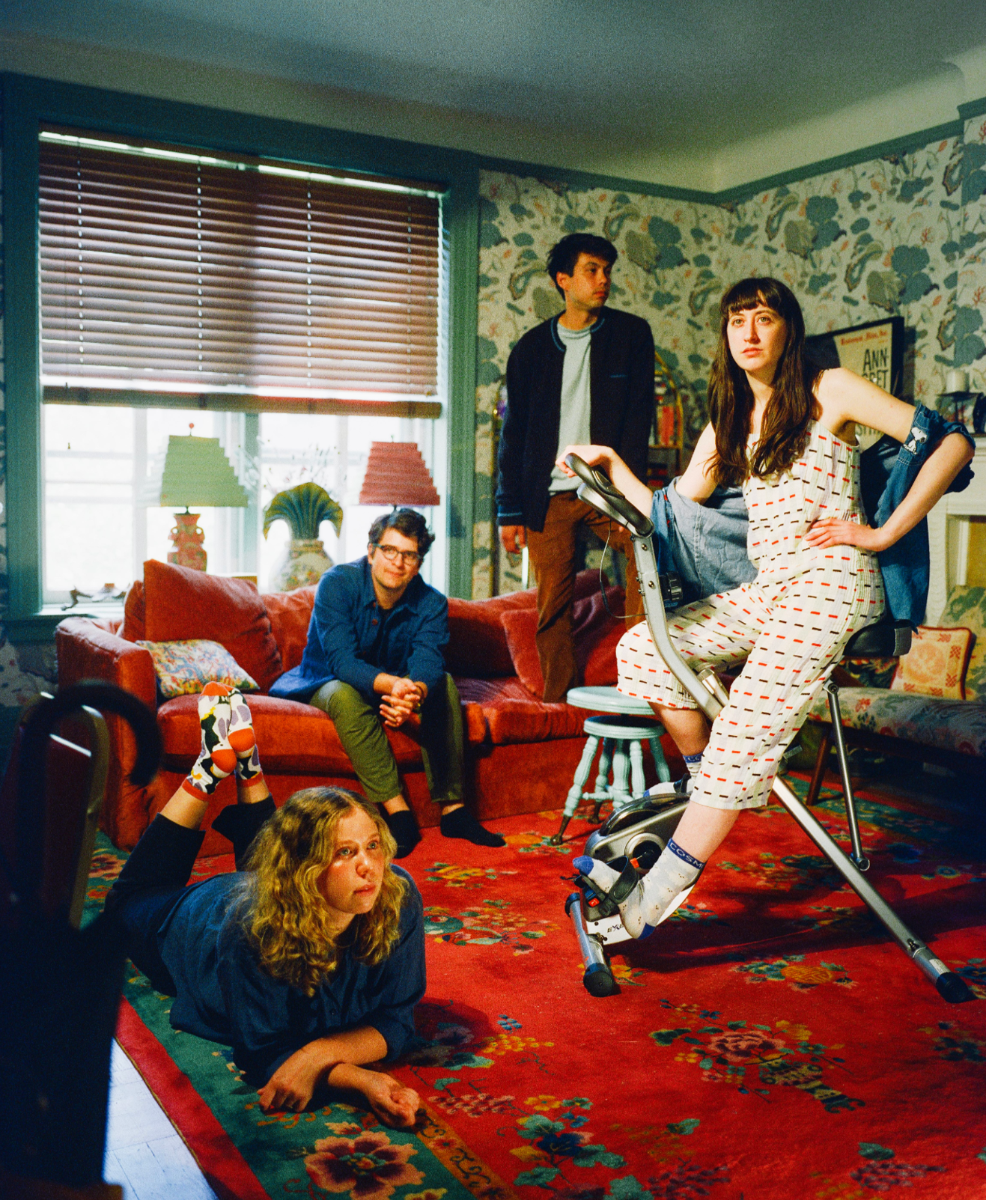 Additional Info
Frankie Cosmos
w/ Good Morning
& Shady Bug

MON. October 2, 2023
Doors 7PM | Show 8PM
Tix $20
Artists
Frankie Cosmos
Several things happened before a warm day when I met the four members of Frankie Cosmos in a Brooklyn studio to begin making their album. Greta Kline spent a few years living with her family and writing a mere 100 songs, turning her empathy anywhere from the navel to the moon, rendering it all warm, close and reflexively humorous. In music, everyone loves a teen sensation, but Kline has never been more fascinating than now, a decade into being one of the most prolific songwriters of her generation. She's lodged in my mind amongst authors, other observational alchemists like Rachel Cusk or Sheila Heti, but she's funnier, which is a charm endemic to musicians.
Meanwhile Frankie Cosmos, a rare, dwindling democratic entity called a band, had been on pandemic hiatus with no idea if they'd continue. In the openness of that uncertainty they met up, planning to hang out and play music together for the first time in nearly 500 days. There, whittling down the multitude of music to work with, they created Inner World Peace, a collection of Greta's songs changed and sculpted by their time together. While Kline's musical taste at the time was leaning toward aughts indie rock she'd loved as a teenager, keyboardist Lauren Martin and drummer Luke Pyenson cite "droning, meditation, repetition, clarity and intentionality," as well as "'70s folk and pop" as a reference for how they approached their parts. Bassist/guitarist Alex Bailey says that at the time he referred to it as their "ambient" or "psych" album. Somewhere between those textural elements and Kline's penchant for concise pop, Inner World Peace finds its balance.
Instant centerpiece "One Year Stand" is a small snowglobe of intimacy recalling the softest moments of Yo La Tengo's And Then Nothing Turned Itself Inside Out. Lifted by Martin's drones on Hammond organ and synthesizer, it could be played on repeat in a loop. I like to think it's obvious how Greta's vocals were recorded: late at night as we all sat by in low light, transfixed as she sings "I'm not worried about the / rest of my life / because you are here today / I go back in time / I'm a cast iron." The voices of Kline and Martin, who have sung together since middle school, blend seamlessly.
The first order of business upon setting up camp in Brooklyn's Figure 8 studios was to project giant colorful slides the band had made for each track. Co-producing with Nate Mendelsohn, my Shitty Hits Recording partner, we aimed for FC's aesthetic idiosyncrasies to shine.The mood board for "Magnetic Personality" has a neon green and black checkerboard, a screen capture of the game Street Fighter with "K.O." in fat red letters, and a cover of Mad Magazine that says "Spy Vs. Spy! The Top Secret Files." On tracks like "F.O.O.F." (Freak Out On Friday), "Fragments" and "Aftershook," the group are at their most psychedelic and playful, interjecting fuzz solos, bits of percussion, and other sonically adventurous ear candy. An internal logic strengthens everything, and in their proggiest moments, Frankie Cosmos are simply a one-take band who don't miss. When on Inner World Peace they sound wildly, freshly different, it may just be that they're coming deeper into their own.
Throughout the album there are plays on the notion of feeling seen or invisible, as in "Magnetic Personality" when Kline sings "ask me how I am and I won't really say," or in "One Year Stand" when she says "maybe I'm asking myself." Kline emphasizes that this was her first group of songs in years that weren't written while on tour, but rather with ample time on her hands. She reflects on past selves in "Abigail" ("that version of myself I don't want back") and "Wayne" ("Like in first grade / I went by Wayne / I always had / another name"). If we're alone, what becomes of the things we see? As in "Fruit Stand," Kline asks "If it's raining and I can't feel it, is it raining?"
Inner World Peace excels in passing on the emotions it holds. When in the towering "Empty Head" Kline sings of wanting to let thoughts slide away, her voice is buoyed on a bed of synths and harmonium as tranquility abounds. When her thoughts become hurried and full of desire, so does the band, and she leaps from word to word as if unable to contain them all. As a group, they carry it all deftly, and with constant regard for Kline's point of view.
Says Greta, "To me, the album is about perception. It's about the question of "who am I?" and whether or not the answer matters. It's about quantum time, the possibilities of invisible worlds. The album is about finding myself floating in a new context. A teenager again, living with my parents. An adult, choosing to live with my family in an act of love. Time propelled us forward, aged us, and also froze. If you don't leave the house, who are you to the world? Can you take the person you discover there out with you?"
- katie von schleicher
Good Morning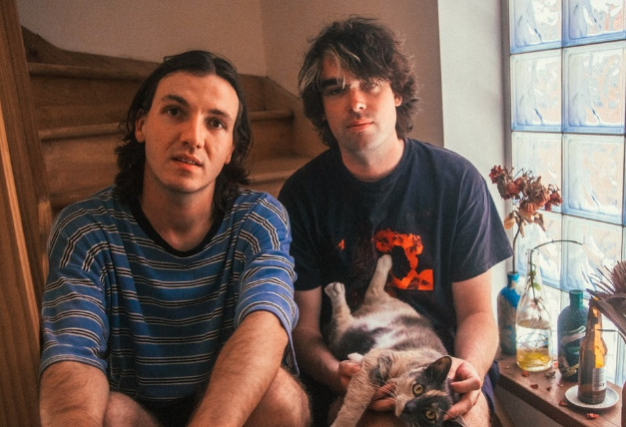 Shady Bug