Smoking Popes
Teenage Halloween, Devon Kay & The Solutions
Thu,
Nov 30 2023
Show:

@ 8:00 pm
Off Broadway
All Ages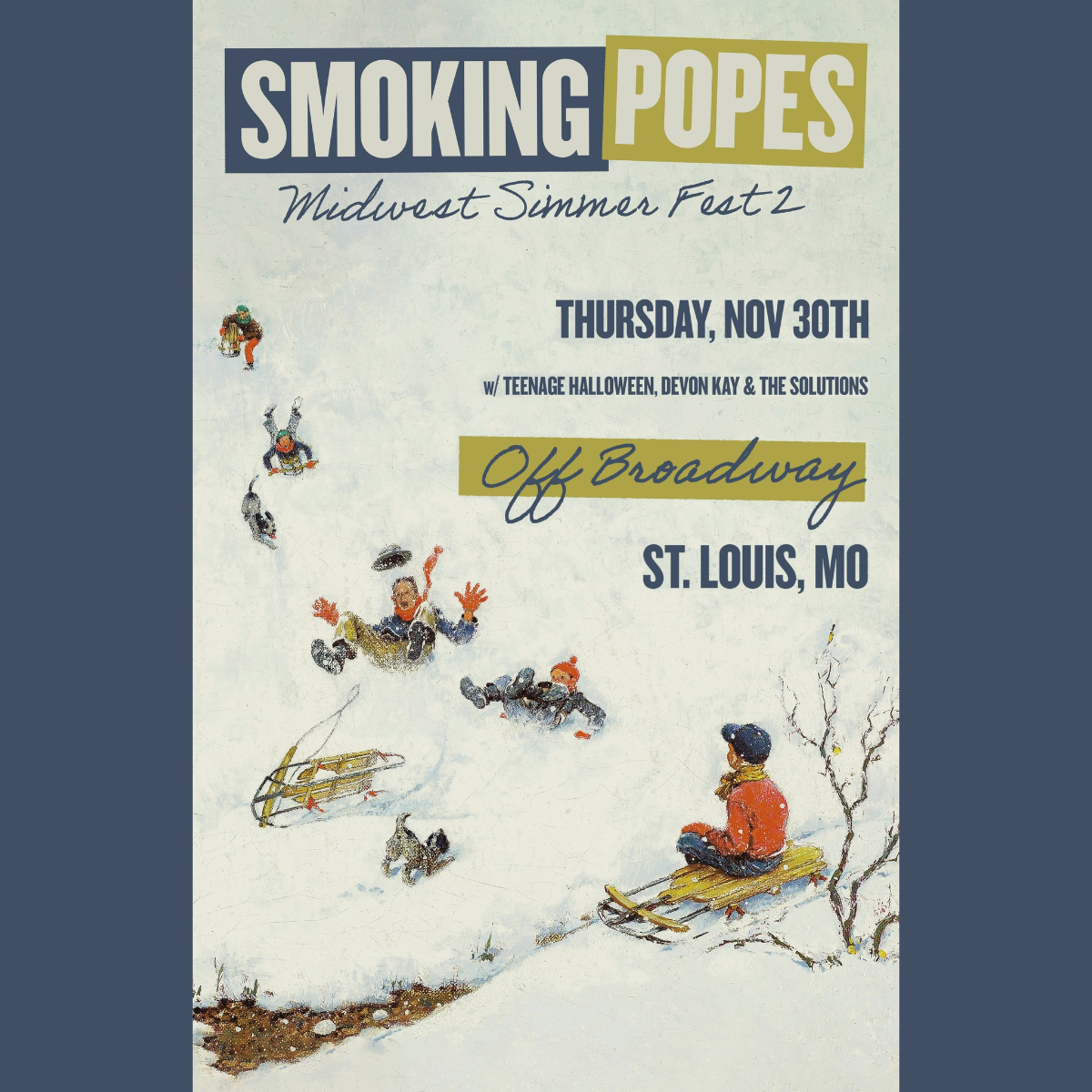 Additional Info
Smoking Popes
w/ Teenage Halloween
+ Devon Kay & the Solutions
THU. November 30, 2023
Doors 7PM | Show 8PM
$20 ADV | $24 DOS
All Ages (21+ with valid ID to drink, $3 minor surcharge under 21)
RSVP:
Smoking Popes
Artists
Smoking Popes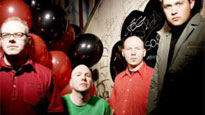 "Ever wonder what a traditional lounge singer would sound like backed up by a punk band? The Smoking Popes take that concept one step further: They've created a unique kind of music that some listeners are describing as 'hyperkinetic tear-jerkers'." Los Angeles Times
Bursting onto the Chicago punk scene in 1991, Smoking Popes built a relationship with their legion of fans by melding raw songs about bittersweet heartache with soaring melodies, power chords and infectious energy. From their early indie releases to their critically acclaimed major label albums, Smoking Popes developed a unique blend of buzzsaw guitars, caffeinated rhythms and heartfelt crooning vocals, combining the angst of punk with the smooth sophistication of Frank Sinatra, creating music both urgent and timeless, and influencing a generation of musicians in their wake.
These days, the Popes are tighter and more inspired than ever, having reunited with drummer Mike Felumlee, from the band's seminal recordings of the '90s. Lead singer Josh Caterer describes the reunion, "We've been fortunate to have some really great drummers over the years, they've all brought something unique to the band, but as soon as we started playing with Mike again, we felt like 'This is how it's supposed to be!' Mike is the one who helped create our sound in the first place. Having him back in the band brings a lot of energy and excitement to what we're doing."
That excitement is palpable on "Into The Agony", the first full-length Smoking Popes album featuring their original lineup since 1998's "The Party's Over." Brilliantly mixed by the legendary Jamie Woolford, "Into The Agony" is a poignant collection of sublimely crafted songs, passionately delivered by a band clearly at the top of their game. If this new album is any indication, Smoking Popes are far from done making waves.
"Into The Agony" is available Oct 12 th 2018 on Asian Man Records. The band will be hitting the road to support the release, with dates covering North America and Europe in the coming year.
"Why are the Smoking Popes important? Because they've written your favorite song, whether you know it or not." – Kyle Kinane, Comedian & Smoking Popes Superfan
Teenage Halloween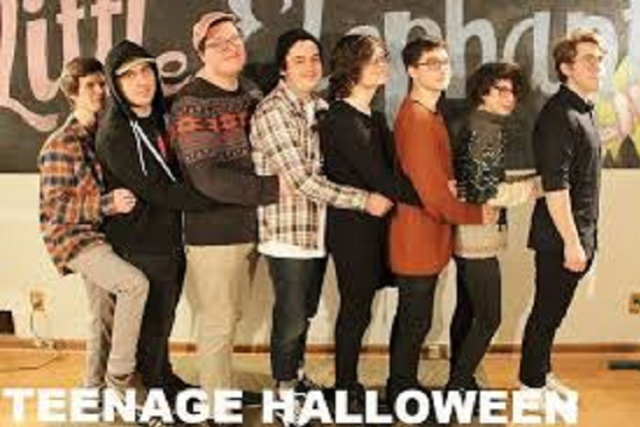 Devon Kay & The Solutions