Dogtown Records presents: 1st Annual FALL FUNK BALL
The Service, Giant Quintet
Sat,
Nov 25 2023
Show:

@ 7:30 pm
Off Broadway
All Ages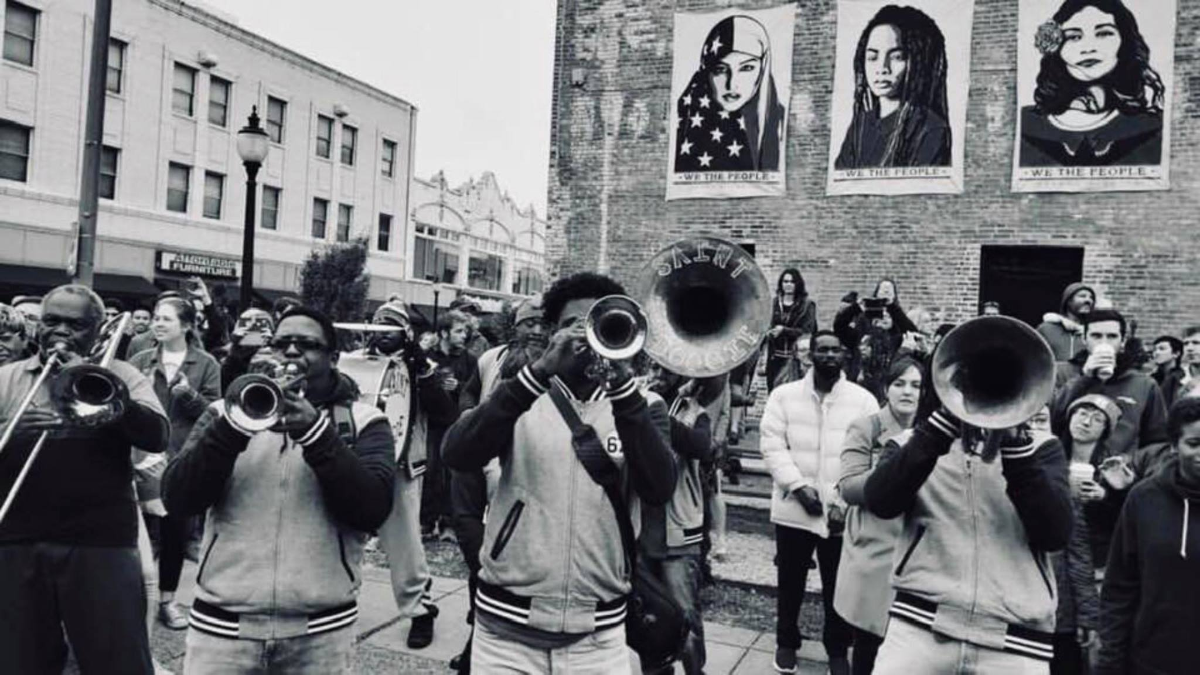 Additional Info
Dogtown Records presents:
1st Annual FALL FUNK BALL
feat. the St. Boogie Brass Band, The Service, & Giant Quintet
SAT. November 25, 2023
Doors 6:30PM | Show 7:30 PM
$15 ADV | $20 DOS
All Ages (21+ with valid ID to drink, $3 minor surcharge under 21)
RSVP:
Dogtown Records presents: 1st Annual FALL FUNK BALL
Saturday, November 25, St. Louis's Dogtown Records will present the "1st Annual FALL FUNK BALL, featuring performances by recording artists on the label: Giant Quintet, The Service, and special guests, the St. Boogie Brass Band at Off Broadway St. Louis, MO beginning at 7:30pm.
The evening begins with Kranzberg Art Foundation fellow Jonathan Taylor and his Giant Quintet, a band and body of work built during his fellowship. The group features Taylor on keyboard and drums, with Ben Reece on saxophone and woodwinds, Jim Peters on electric guitar, Nathan Hershey on organ and electric piano, and Dogtown Records founder Andy Coco on the Fender bass. With Taylor, Coco has produced and released 3 Giant Quintet singles on the DR imprint, with plans for a full length release in 2024.
St. Louis native Grover Stewart Jr. will return from Chicago to join the GQ on drums and percussion, and will continue the evening anchoring the 2nd act, The Service taking the stage at 8:45pm. He and guitarist Pete Lombardo, who has been serving a deployment in the Air Force bands in Qatar since June, will be welcomed home at this Fall event, re-uniting the original 4 that recorded the "Serve the Grove" LP, and multiple original songs released on Pete Lombardo's solo effort "New Groove," also on the DR Imprint. Ben Reece will join as a special guest.
Bringing the Fall Funk Ball to full on party mode, the St. Boogie Brass Band will take the stage at 10:30pm. Led by New Orleans native Sousaphone player Chris "Turtle" Tomlin, the SBBB features the strong horn section and amazing vocal styling of drummer Marvin Bell, and trumpet players Terrell Stringer and Keith Clair.
learn more at
dogtownrecords.co
Artists
The Saint Boogie Brass Band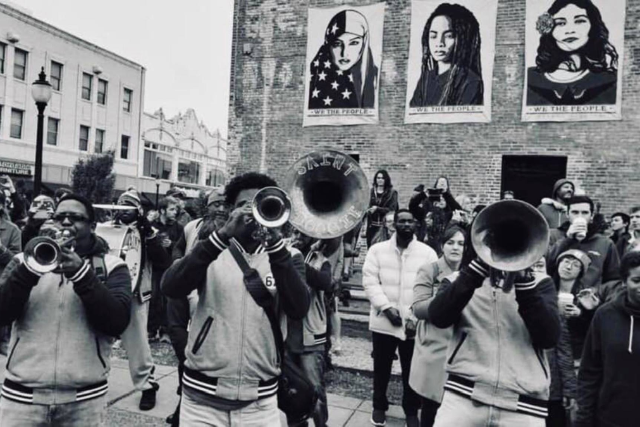 Saint Boogie Brass Band (SBBB) is a dynamic musical ensemble that was established in 2011. Comprising exceptionally talented musicians hailing from diverse backgrounds, SBBB shares an unwavering passion for music creation. The band's distinctive sound is characterized by the fusion of horns and percussion, creating a lively and infectious party-like atmosphere. Drawing inspiration from various genres including Hip-Hop, Pop, Rock, Jazz, Blues, and Funk, SBBB consistently delivers performances that captivate audiences and get them on their feet, grooving to the rhythm.
The Service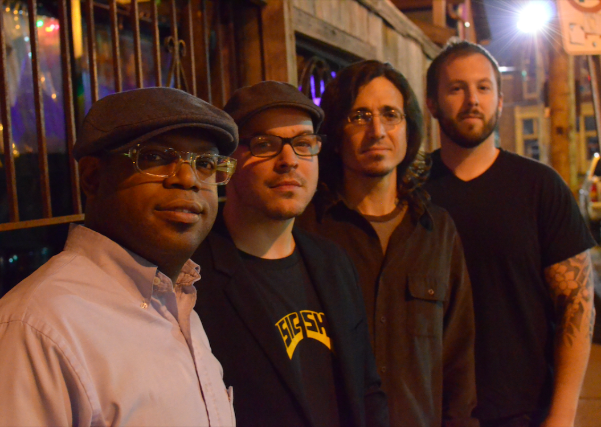 Giant Quintet